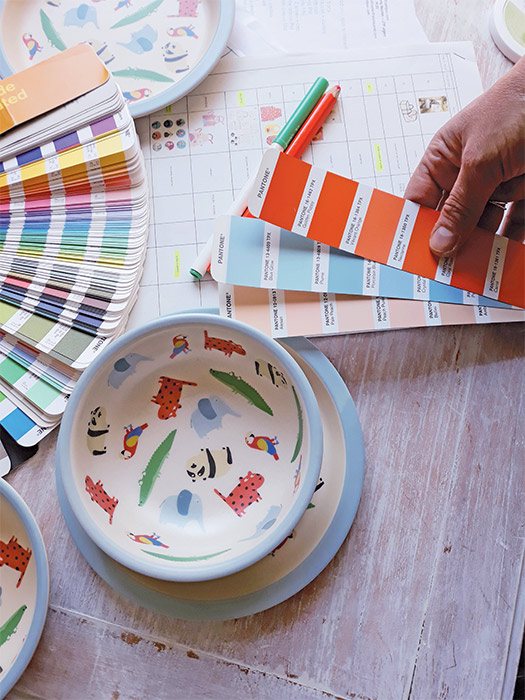 Our story
Our company Petit Jour, based in the Paris area, has been designing and distributing a large range of high quality children's accessories, based on characters from children's books for over 40 years.
Le Petit Prince, Pierre Lapin, Elmer, Barbapapa, Ernest et Célestine, Peppa Pig are part of the family.
In addition, we are developing illustrations with our team of illustrators from the US and the Scandinavian countries. Our new brand, Maison Petit Jour, established in 2017, groups together all its own collections, created with love and passion by illustrators in close collaboration with our design studio and under the direction and vision of Élodie. We dream, imagine, draw and then produce accessories for childhood and all this with an absolute obsession for quality and, of course, with tip top designs and illustrations making for a more colorful, practical, affordable and fun daily way of life.
1977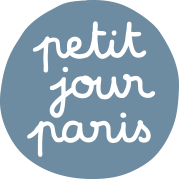 Our company was founded by THOMAS LETTMANN in back-store of a Paris toyshop. Main activity: distribution of toys and games which were imported from northern Europe.
Late 80s
The small team expanded rapidly and set up their premises in the old Grain Storehouses of la Villette where they stayed for fifteen years. Our company has been developing its own ranges of toys based on characters from children's books : The Little Prince, Elmer, Mimi the Mouse, Barbapapa and many more. We also created the Petit Jour trademark to distinguish our own collections from those we distributed for third parties.
1996
Our company continued to grow and we moved to modern custom-built premises a few miles south of Paris.
2005
These new premises (including a beautiful studio) have proved particularly suitable for our collaboration with a whole host of artists.
2017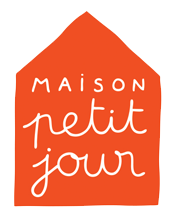 To celebrate its 40th birthday, Petit Jour is giving itself the present of a totally new company : Maison Petit Jour, brings together all of our "home" collections, made with love and passion by various illustrators in close collaboration with our own studio under Élodie's informed supervision.
Our know-how
We dream, imagine, design and manufacture accessories for the early childhood.
We offer the very youngest their first tableware with matching bibs and aprons and for the 0 to 4 years old, a number of backpacks, pouches and baskets coming in all sizes.
To offer great designs and illustrations is our top priority, closely followed by our near-obsession with their quality!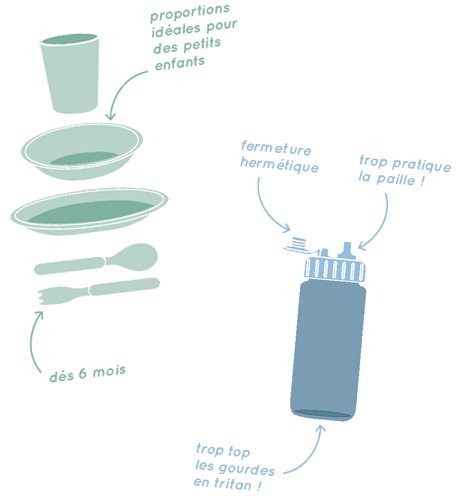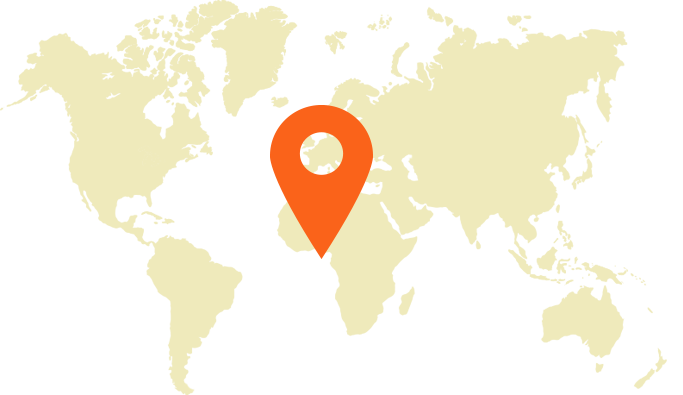 Distribution channels
We have chosen a selective and qualitative distribution.
Our items are sold to shops in France and also abroad.
Our products are particularly well distributed by gift, tableware and toy shops, children's bookshops, department stores, design and decoration shops… We have corners in most French department stores such as Galeries Lafayette, Le Bon Marché, Printemps...